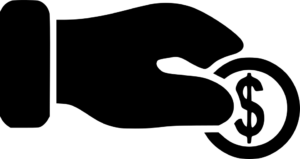 Thank you for considering a donation to the Nova Scotia Civil Liberties Association. Every $1 donated goes directly towards our mission of upholding civil liberties for all Nova Scotians. The NSCLA is currently focused on a short-list of strategic COVID-19 related cases for litigation in Nova Scotia court, as well as Federal court. Cases will have nation-wide implications. The NSCLA is 100% privately funded and receives no government grants. For larger donations, email directly to make arrangements. Each case is expected to exceed $40,000 in legal fees, which does not account for the inevitability of reaching the appeals court. We need your help to build up our legal "war chest" as quickly as possible so that we can begin filing these cases to start making real progress in gaining back the civil liberties that have been lost over the last two years.
Instructions are below for donations via Paypal (no account required) or directly via e-transfer (preferred as there are no fees). No amount is too small. With Paypal, you can also set up a recurring monthly donation.

On behalf of all Nova Scotians, the NSCLA thanks you for your support!
*Note, we are a non-profit but not a charity therefore cannot issue tax receipts

E-TRANSFER
To donate via Interac e-transfer, please send the desired amount to contact@nscla.org and make the answer "donation"